BMX ON THE DESERT OF PERU
Last month I got the chance to film a video in one of the driest and most wonderful landscapes in the world. Since a couple of years I had the idea to shot bmx freestyle in the desert of Peru, but didn't find the possibility to do it in a proper way. The surface and landscape of this part of the World has something that is difficult to be recognized from a normal perspective, so I decided to offer a Camera Operator from Canada, Dan Buchanan, the possibility to work together this project, and use his skills with the drone operation to get a better point of view of the multiple surfaces and catch also the immensity of the place. So, we headed 300 Km south of Lima, in the region of Ica. The place is well known for having one of the biggest dunes in the South America. People usually visit this place to do Windsurf or Parachuting, for his strong wind and closeness to the Ocean.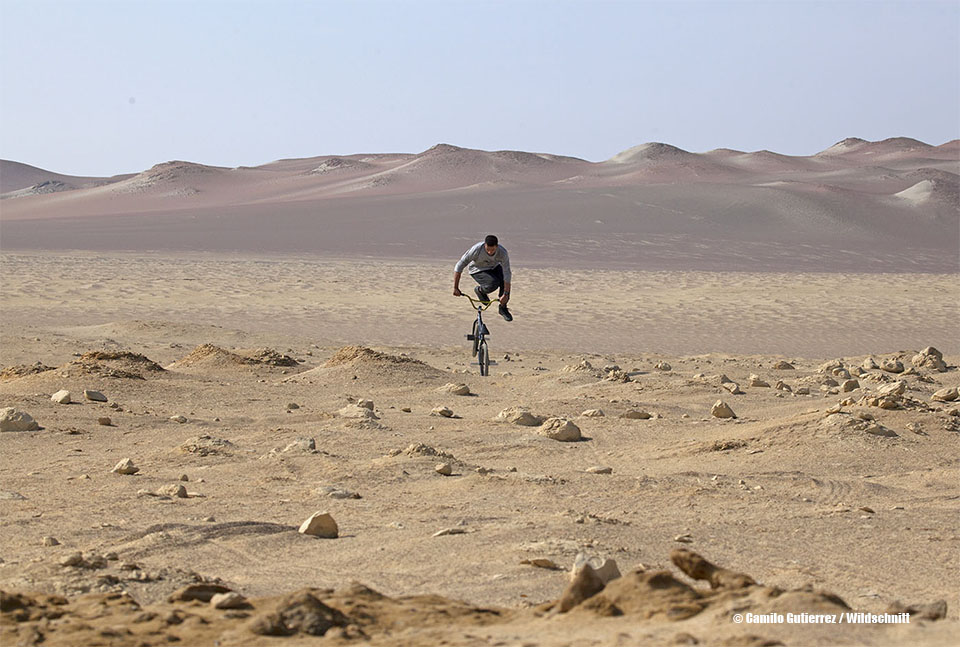 We spent a couple of days in the desert of Ica Region with temperatures around 38 degrees during the day. It wasn't the easiest to find a proper flat or a rideable surface, but we've managed to find some interesting Spots. Even, the road made of Alphalt was destroyed for the highest temperatures and salty wind, who comes from the Pacific Ocean. Have a look to our final edit. We are more than Happy with the final result, THANKS a lot to the persons and sponsors, who made this project possible!
Credits:
Direction & Edit: Camilo Gutierrez
Camera Operator: Dan Buchanan
Music: Marc Hönninger
Production: © Wildschnitt
VIDEOS: 720p & 1080p