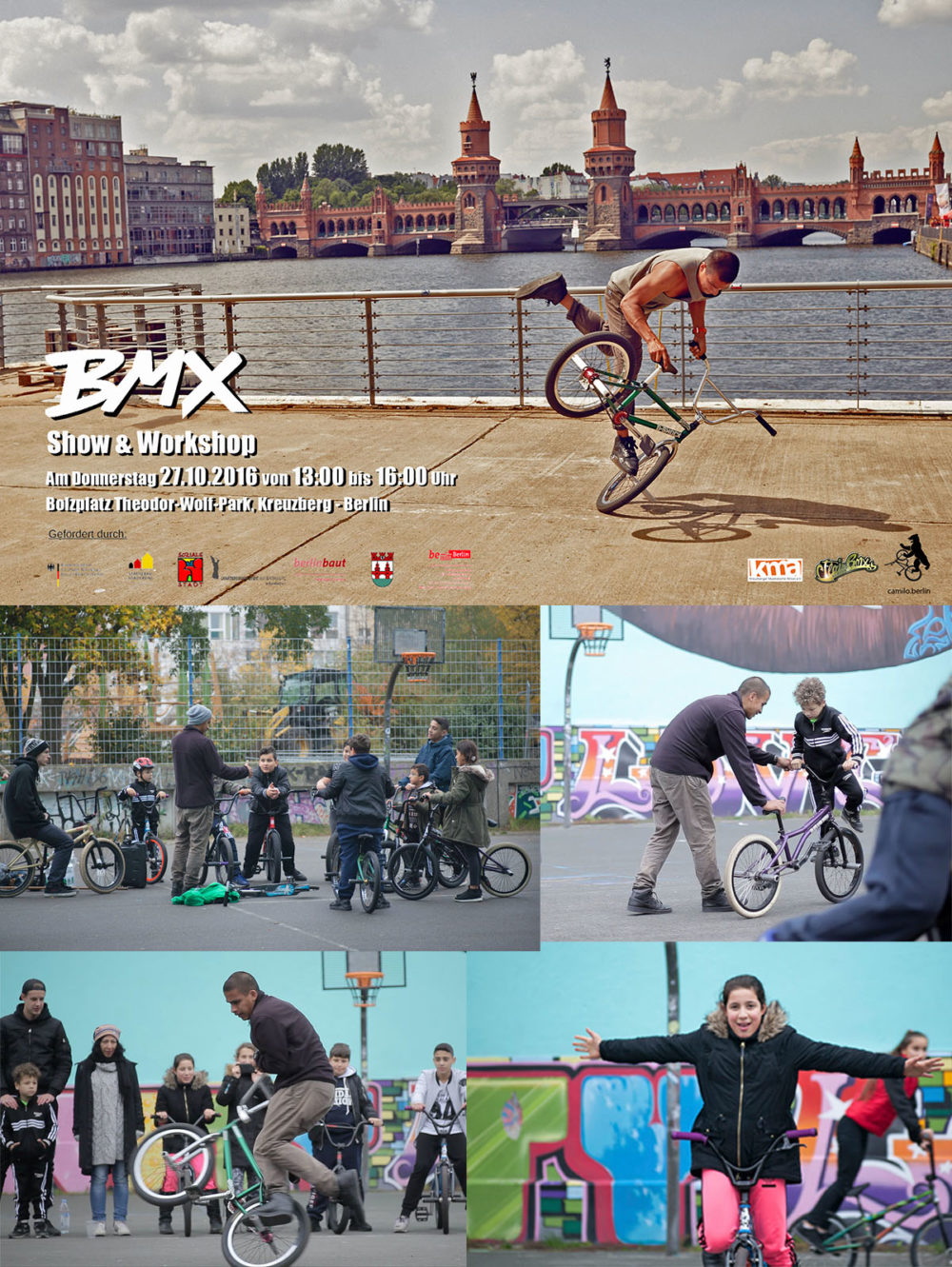 BMX School Berlin, © Integration durch Sport.
Last week I got the chance to do a show & workshop for the community and kids of our neighborhood in Kreuzberg, Berlin. This is a new project, that seeks to bring together the youth of our city through the sport.
Under the coach of bmx professional riders, the youth who take part of this project could also develop their skills like creativity, self confidence, discipline & progression, and of course, the most important thing, feel the freedom to ride a bike. This project has been possible under the support of the QM of Berlin & KMA Kreuzberg.
Have a look to the Project: www.bmxschoolberlin.com
Thanks also to all the sponsors and friends. High lights video by Wildschnitt Film & Photography
---